>
Lot of 6 Steels and 6 English Flints Great for Scout Patrol Price includes Priority shipping USA Only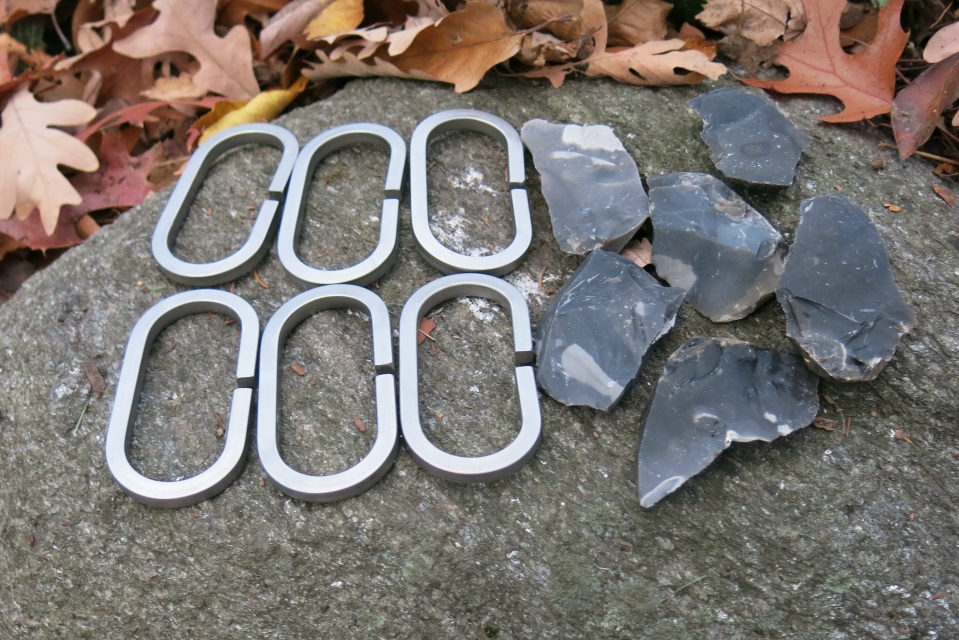 Lot of 6 Steels and 6 English Flints Great for Scout Patrol Price includes Priority shipping USA Only
SKU:
$49.99
$49.99
Unavailable
6 hardened steels at 3-1/2" in length along with 6 superior English flints similar as shown in picture. All strikers are tested before shipment.
I highly recommend this lot of 6 steels and 6 flints for scouting patrols. I found this method of fire starting sparks the interest of scouts and scouters and helps keep them interested in the program especially when used at campouts. This listing is designed where the units make their own char cloth and provide their own nest materials. It's a very economical way for any scouting unit to purchase the materials for a terrific experience using flint and steels.
​To resharpen the flint one can tap the edges lightly using a small tack hammer with the flint resting on a flat hard surface. Flint and steel sets work best with very sharp flint.