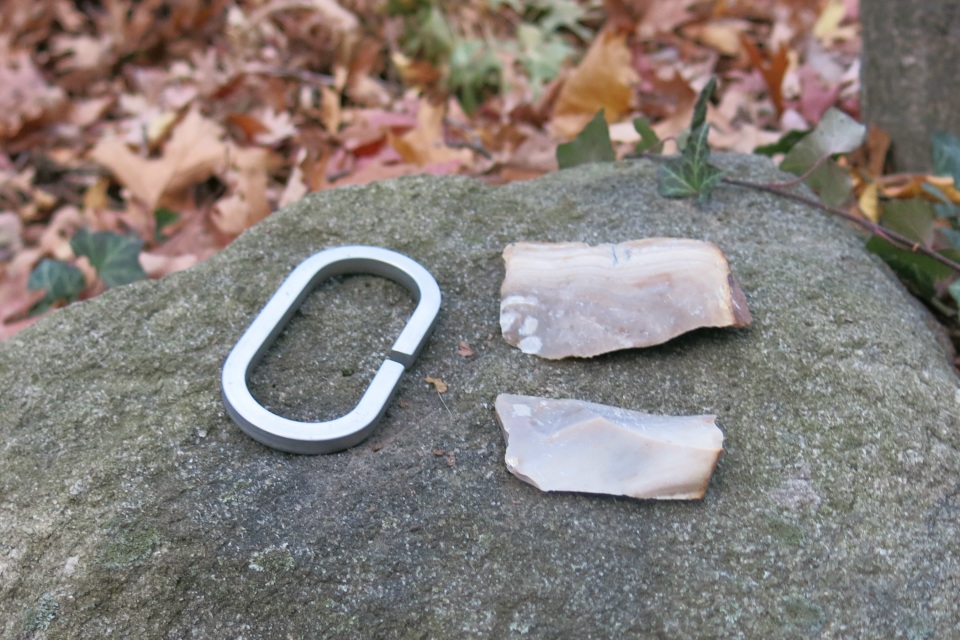 1 Steel Striker with 2 Texas Chert Flint Rocks Price includes shipping USA Only
SKU:
$16.99
$16.99
Unavailable
One hardened steel striker with 2 quality Texas chert flint rocks.
I consider the Texas chert as the best flint found in the USA. The edges of the flint last a long time and one can strike on it without it crumbling. This flint will need to be resharpened more than the English flint. To resharpen the flint one can tap the edges lightly using a small tack hammer with the flint resting on a flat hard surface. Flint and steel sets work best with very sharp flint.